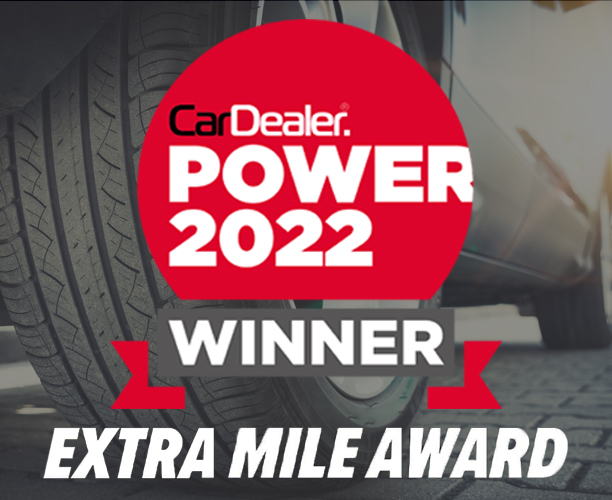 Back in early September, we were delighted to announce that we had been shortlisted in the Car Dealer Power Awards for not only Warranty Provider of the Year, but also Paint Protection Provider of the Year. After weeks of anticipation, we received the fantastic news that we would be receiving the Extra Mile Award for going above and beyond for our customers.
Voting for the Car Dealer Power Awards has been taking place since June by car dealers the length and breadth of the UK. The awards give a voice to motor dealers on who they think are the best suppliers to do business with and which car manufacturers are the best to represent.
To be nominated by our Dealer Partners and to make the shortlist is an amazing privilege after a huge number of like-minded businesses were also in the running. Dealers were quizzed anonymously about what they really thought about their car partners.
At 6:30pm on October 12th, this year's winners were revealed in a special video on Car Dealer Magazine's YouTube channel. We had a team of employees at Autoguard HQ watching the event unfold on our projector screen, along with pizzas and refreshments to get into the party spirit.
After an intense wait through the categories, we were announced as Highly Commended in both our nominated categories! To be recognised for both our warranty programmes and added-value products is truly an honour.
But the night didn't end there, when the time came to announce the winners of the highly anticipated Extra Mile Award, our team were thrilled to watch live that Autoguard Warranties would be named the winners!
Autoguard Warranties is the second supplier in the history of the Car Dealer Power Awards to win the Extra Mile Award, and we don't take this lightly. Thank you to all those who voted for us!
To watch our Chief Commercial Director, Ali May-Khalil accept the award on behalf of Autoguard Warranties click here.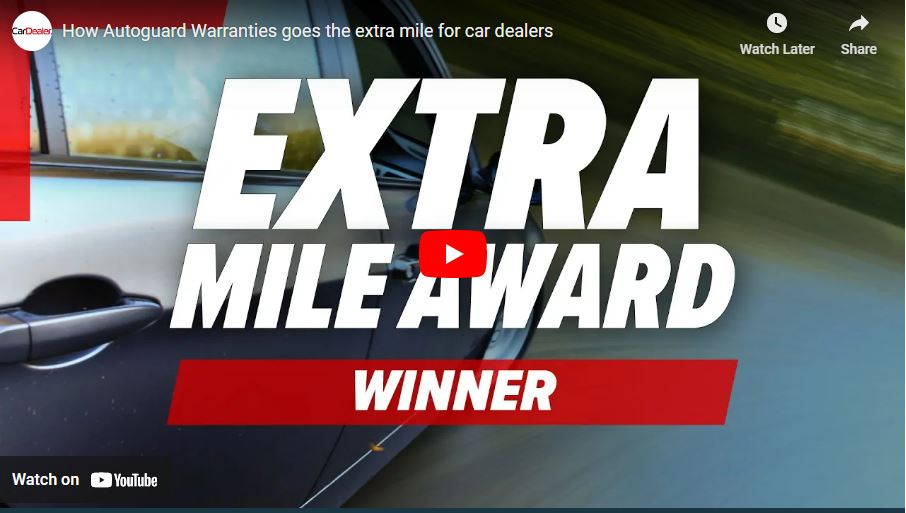 Ali May-Khalil, "I'm delighted for the account managers that have been singled out. we work very hard training them and we've got very robust training programme. We invest a lot in them and they work tirelessly on adding value to the dealers.
They want to be much more than a rep, they're a business partner to them and that what we try to instil in them, so to be recognised by the dealers is proof in the pudding. Everybody at Autoguard Warranties is thrilled and it's advocation that what we're doing is the right thing.
Credit to the account managers and the marketing team and everyone that supports the dealers. For the dealers to say that we go above and beyond is absolutely fantastic. Really, really pleased, very proud."
Here's to 2023!