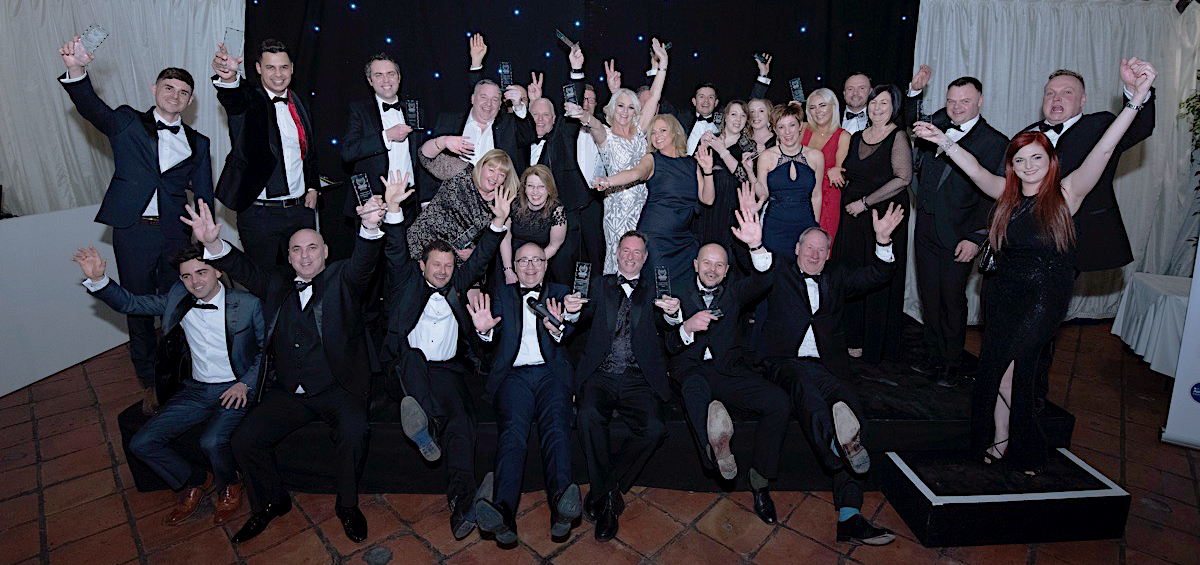 Francesca Pipistrelli, managing director, promoter, conceptualiser, in essence a one-woman band; saw a gap in the automobile awards and created an environment where dealers, independent garage owners and repairers alike can commemorate each other, enjoy themselves and create opportunities for networking, all at the same time!
We were first approached by Francesca, to initially sponsor one award. However, we were so impressed by the concept of the idea we decided to go all-in and become the headline sponsor for what appears to be the first of many successful AIEA Ceremonies.
The night started with a spectacular treat, London based pianist, singer and entertainer, Danny Mills. He's performed for the likes of Michael Jackson, Stevie Wonder and even the Beckhams. He played requests on a beautiful grand piano whilst guests feasted upon a lavish three course dinner with a side of bubbly. After the awards were dished out the night was kicked up a notch as the rest of his band joined him to really get the night going.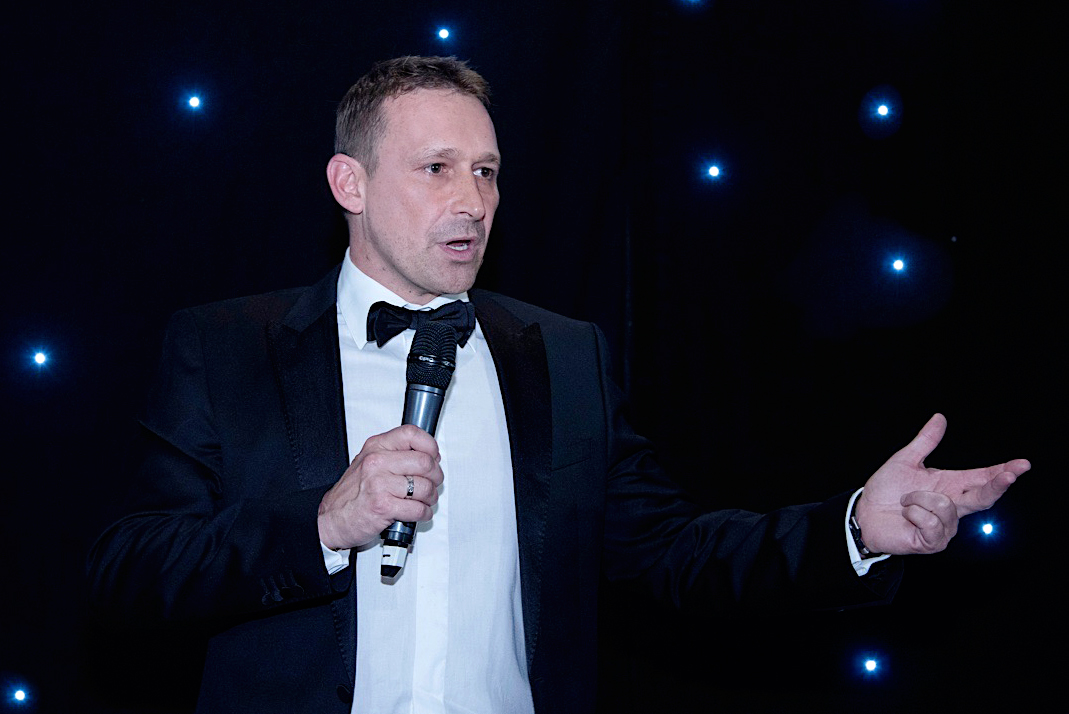 The award ceremony itself went well, our very own CEO, Robert Dockerill, took the stage and opened the evening. Autoguard presented a total of six awards (by CEO - Robert Dockerill, Director - Richard Lailey and Finance Director - David Robinson) on the night celebrating from individuals to dealerships going the extra mile for their customers.
We are thrilled to be associated with an awards ceremony that recognises independent garages for providing excellence of service and going above the level of normal expectance.
We also look forward to being part of the expansion of spreading the word about owner driven businesses that can put the customer first in an increasingly demanding market.
We would like to congratulate all of the winners at the Auto Industry Excellence Awards and thank Francesca for putting together such an amazing night. We wish everyone the best of luck and look forward to seeing you all again next year!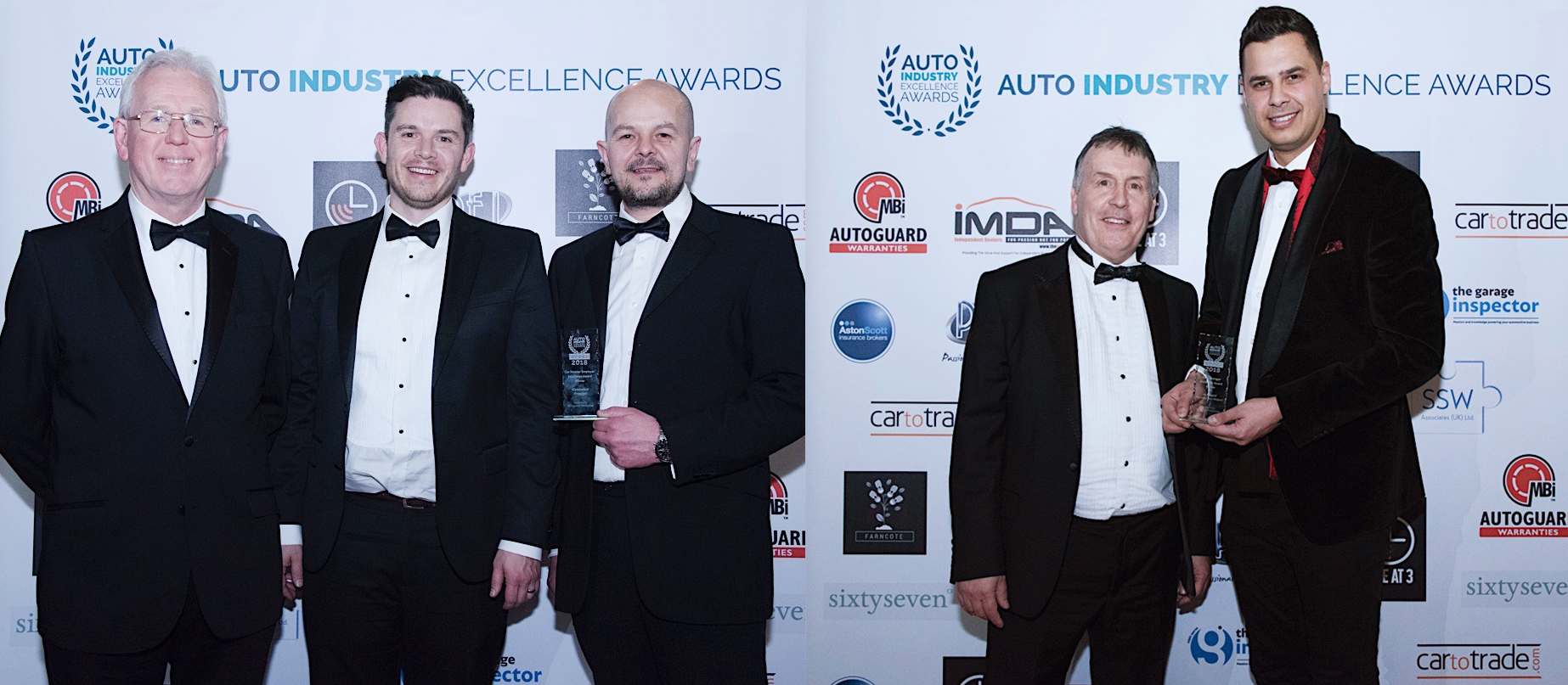 Below are the winners of the awards we sponsored, click on the link below to see all of the well-deserved winners!
http://www.autoindustryawards.co.uk/blog/winners-2018
1) Body Shop Excellence Award
Sponsored by Autoguard Warranties. Presented by: RICHARD LAILEY
WINNER Devonshire Automotive
HIGHLY COMMENDED Braintree Motor Works, Ocean Automotive
2) Car Retailer Employer Excellence Award
Sponsored by Autoguard Warranties. Presented by: RICHARD LAILEY
WINNER Alexanders Prestige
HIGHLY COMMENDED Luscombe Motors
3) Repair Garage Employer Excellence Award
Sponsored by Autoguard Warranties. Presented by: RICHARD LAILEY
WINNER Gemini Accident Repair Group
HIGHLY COMMENDED Anderson Clark
4) Sales Manager Excellence Award
Sponsored by Autoguard Warranties. Presented by: DAVID ROBINSON
WINNER Jo Moursi Mercedes Benz Watford
HIGHLY COMMENDED Alan Harding JA Autos Ltd
5) Car Repair Garage Customer Service Excellence Award
Sponsored by Autoguard Warranties. Presented by: ROB DOCKERILL
WINNER Beverley Motor Works
HIGHLY COMMENDED Braintree Motor Works, Westgate Tyres
6) Car Retailer Customer Service Excellence Award
Sponsored by Autoguard Warranties. Presented by: ROB DOCKERILL
WINNER SuperMiniUK
HIGHLY COMMENDED Mike Brewer Motors, Car-Pod & McCarthy Cars